Network Solutions
Connect the World, by our integrated network and digital solutions
we match your business needs
OUR SERVICES
---
---
---
---
---
---
---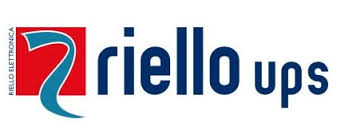 ---
---
---
Reliable Power for Sustainable World
Why Riello UPS?
---
Riello UPS manufactures solutions that ensure uninterrupted and quality power for business continuity.
Riello UPS is constantly developing solutions that are aimed at increasing power quality, reducing power consumption, increasing efficiency, actively participating in the promotion of sustainability.
Riello UPS invests in environmentally friendly projects involving the development of new technologies for harvesting clean and renewable energy sources. Riello UPS' social commitment aims to help the present as well as shape a bright future, combining the inevitable need for energy with environmental protection. Riello UPS is ISO14001 certified.
Riello UPS has always been a strong supporter of the Code of Conduct on Energy Efficiency and Quality of A/C Uninterruptible Power Systems, a document signed by the major European manufacturers of UPS addressed to the European Commission and globaly accepted.
Enhanced efficiency targets for power ranges from 300 VA to >200 kVA, from 25% to 100% loads. Riello UPS is also the first European Manufacturer to identify its products in terms of ECO energy efficiency ratings.
---
VARIETY OF PROJECTS
OUR PROJECTS
---